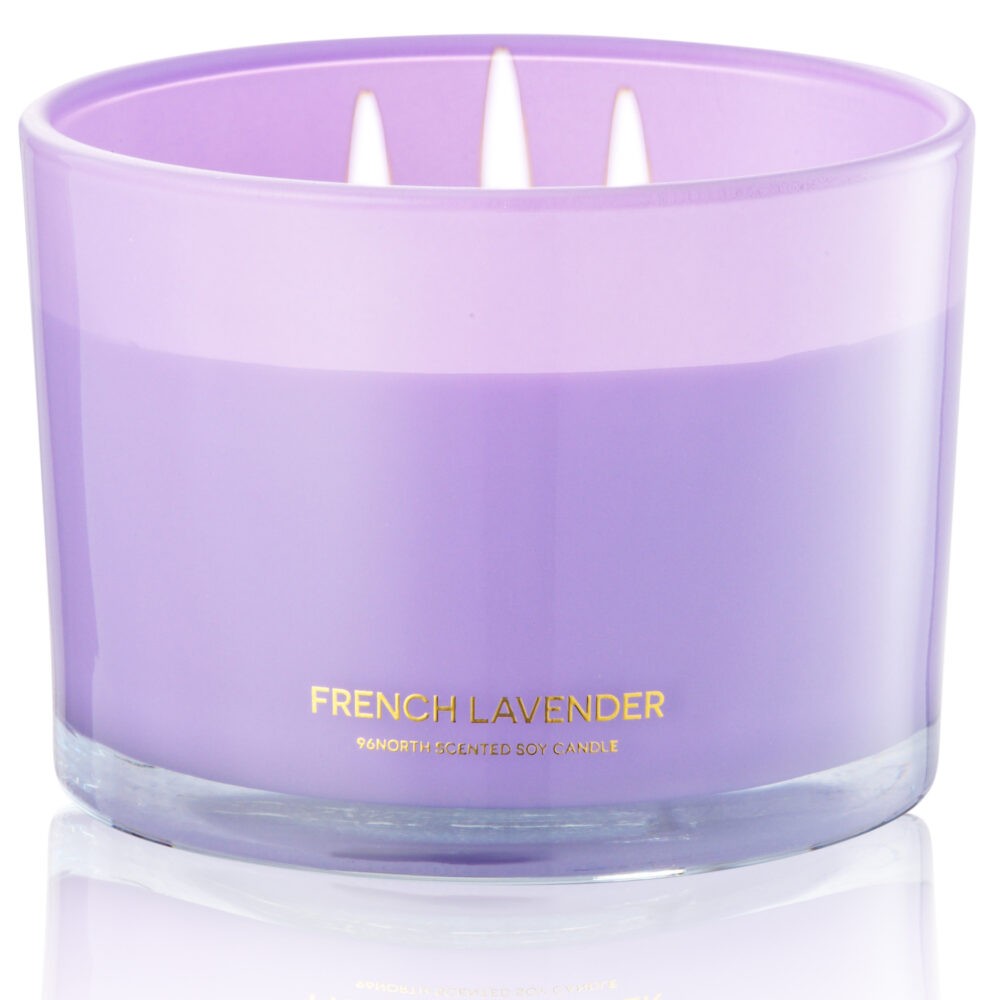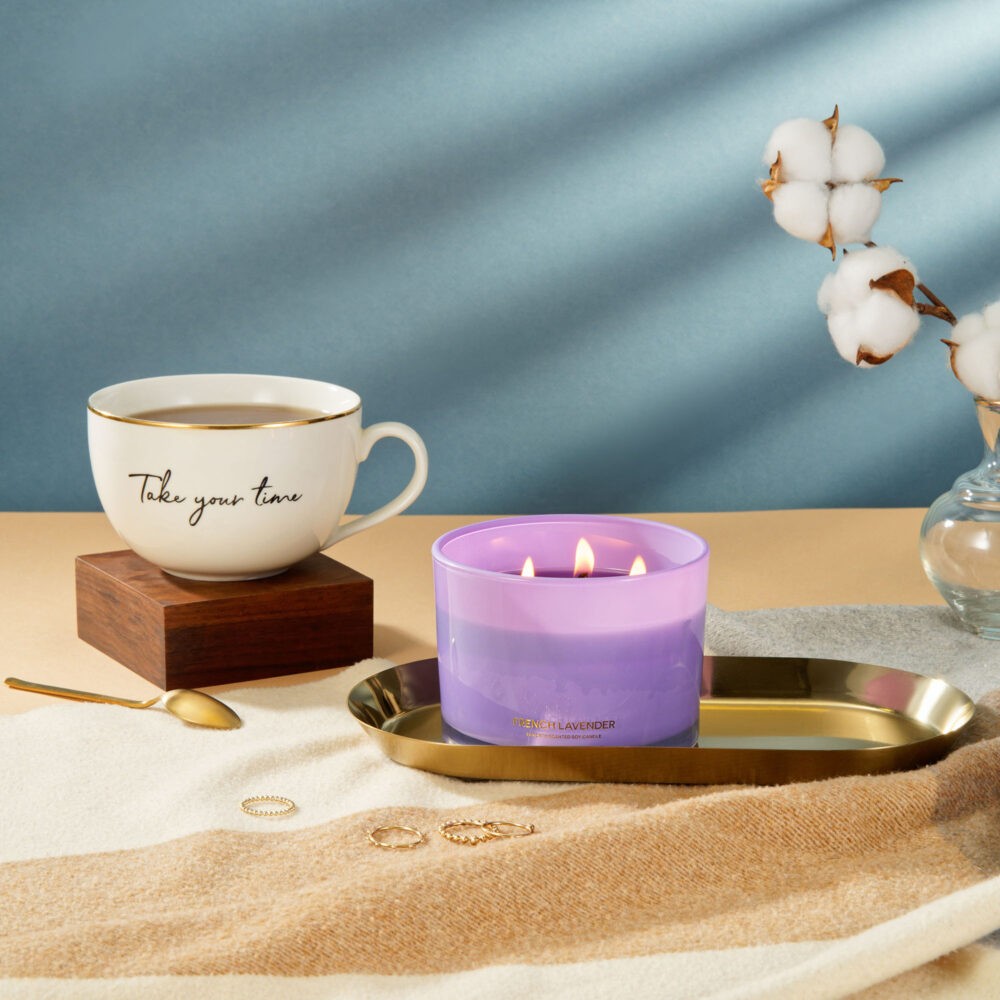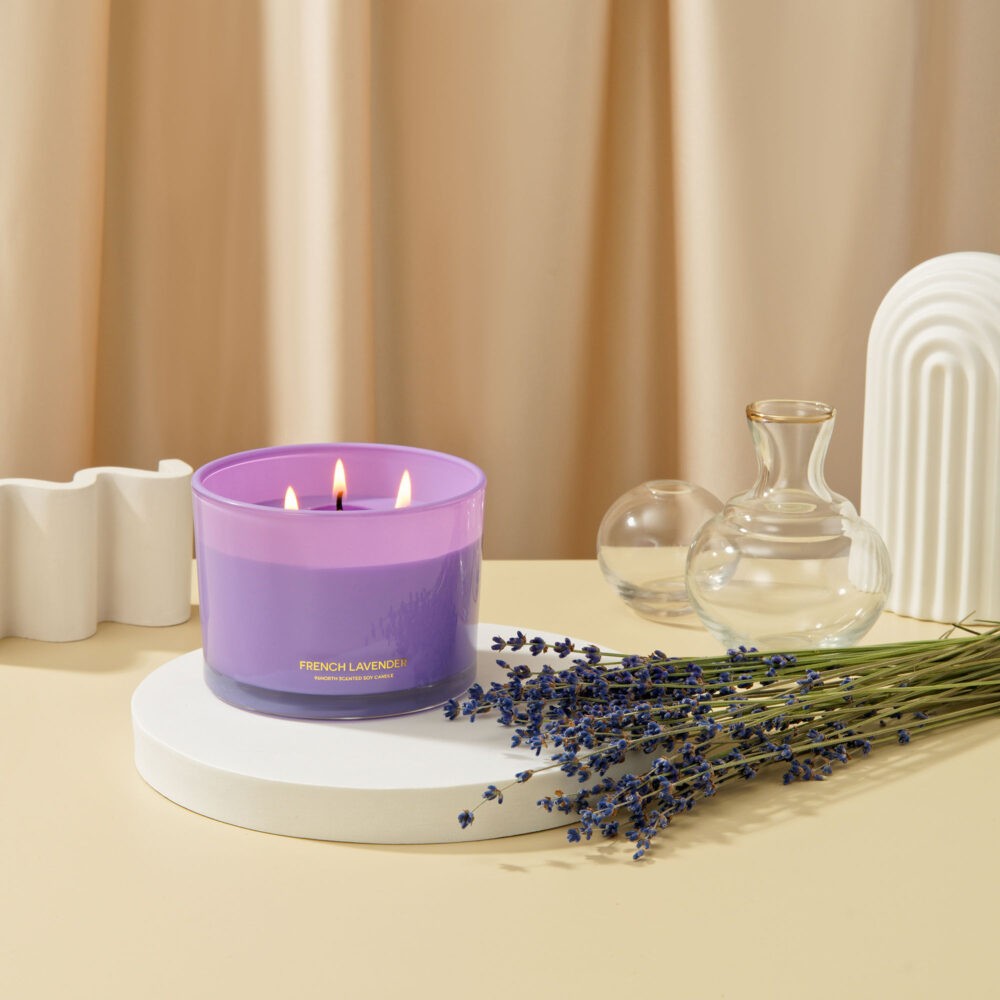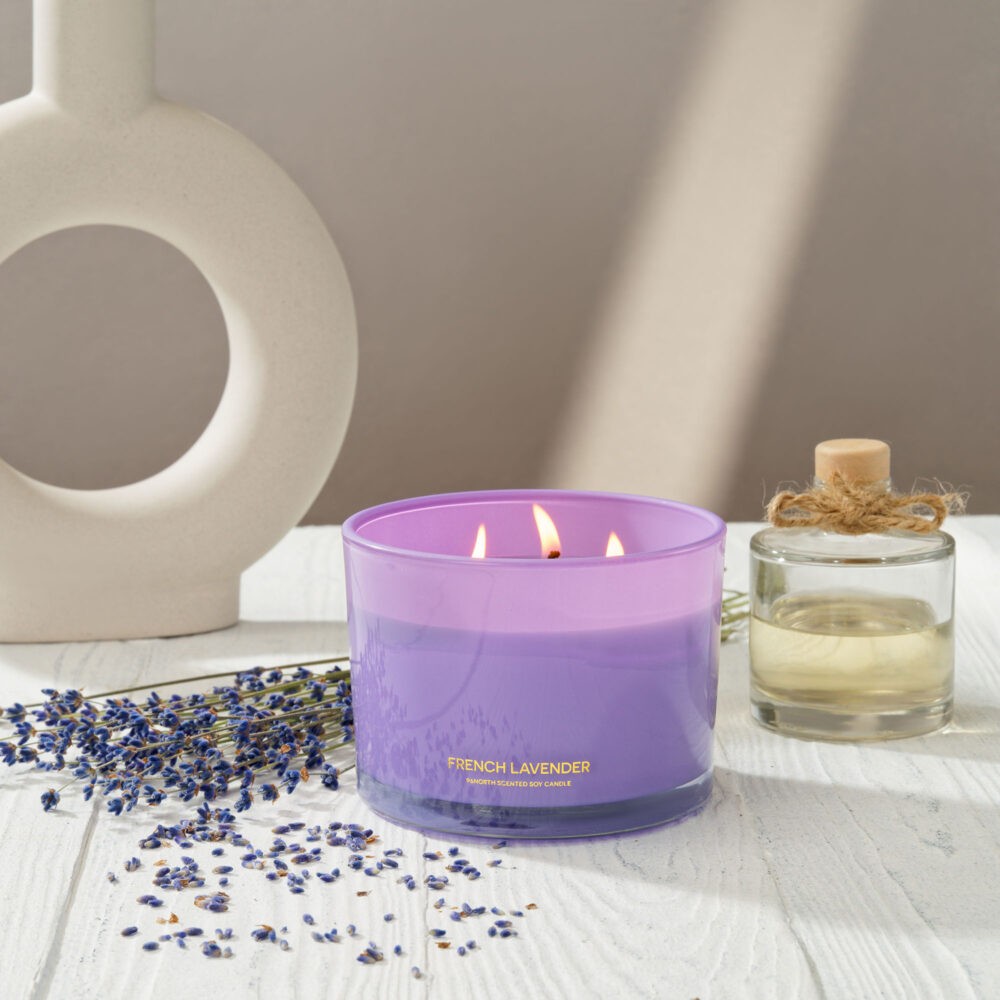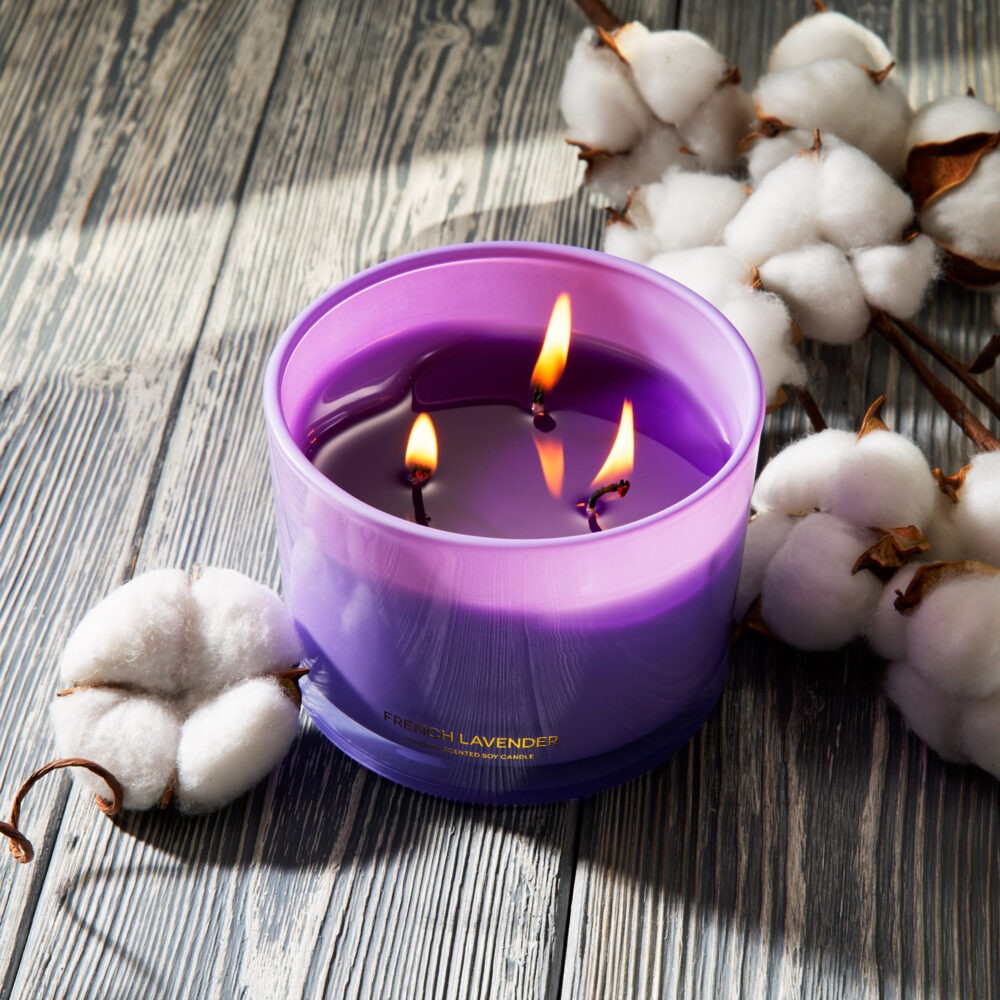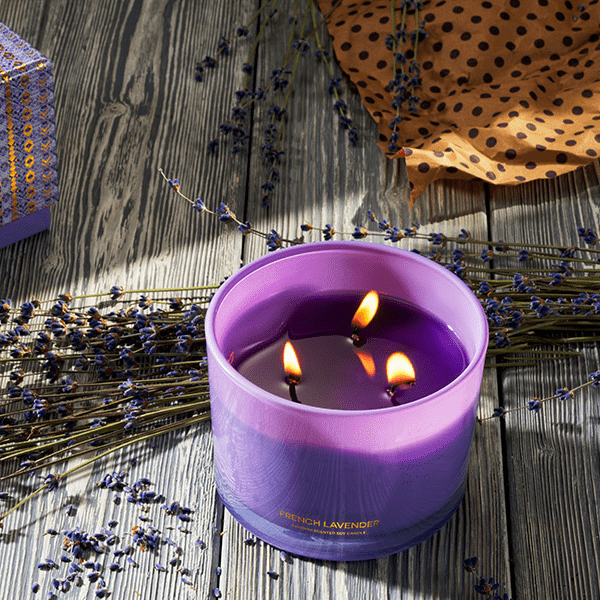 French Lavender
Soft French lavender with subtle hints of sandalwood and eucalyptus radiate a sense of calmness and serenity.
Dimensions Measures
4 1/4″ D x 3 1/8″ H
Total Weight
26.1 oz. | 740G
Net Weight
11.6 oz. | 330G
Description
All 96NORTH candles are made with 100% soy wax, premium cotton wicks, and essential oil fragrances.

Luxury 3-Wick Soy Candles add an air of opulence to any space. This exquisitely crafted candle features an elevated monochromatic vessel with gold foil accents, presented in an artisan designed re-usable decorative box.
Scent Type
Floral
Fragrance Notes
TOP NOTES: Eucalyptus, White Sage
MIDDLE NOTES: French Lavender
BASE NOTES: Sandalwood
Vessel & Packaging
Housed in a weighted glass vessel featuring monochromatic color and gold detail
Includes a soft close lid and gold foiled gift box
Candle Care
To help ensure optimal results when burning 96NORTH candles, please follow the tips listed below. Care tips help to ensure your safety while burning candles, in addition to providing you with the candle longevity indicated by the expected burn time. Candle care as well as environmental factors do impact the burn time experienced with each candle.
Candle Safety
do not burn the candle near or on anything that could catch on fire
the burning candle should always be kept within sight
keep children and pets away from the burning candle
do not put any objects in the candle
only burn the candle in a well-ventilated room
burn the candle at room temperature (65-75 degrees °F, 18-24 degrees °C)
keep the candle away from drafts, vents, fans, and air currents
when burning multiple candles, keep at least 6 inches (155 mm) of space between the candles
the candle should not be burned for more than 3 hours at a time
before relighting the candle, allow it to cool completely
keep the candle wax clear of all wick trimmings, matches, and debris
Reviews
32 reviews for
French Lavender