Creating professional candle labels can effectively showcase your products and make them stand out on the shelves.
Whether you own a small business, have a hobby of creating candles, or want to make great gifts for special occasions, professional candle labels can take your product to the next level. In this article, we will cover the steps to making the perfect professional candle label and the benefits of doing so.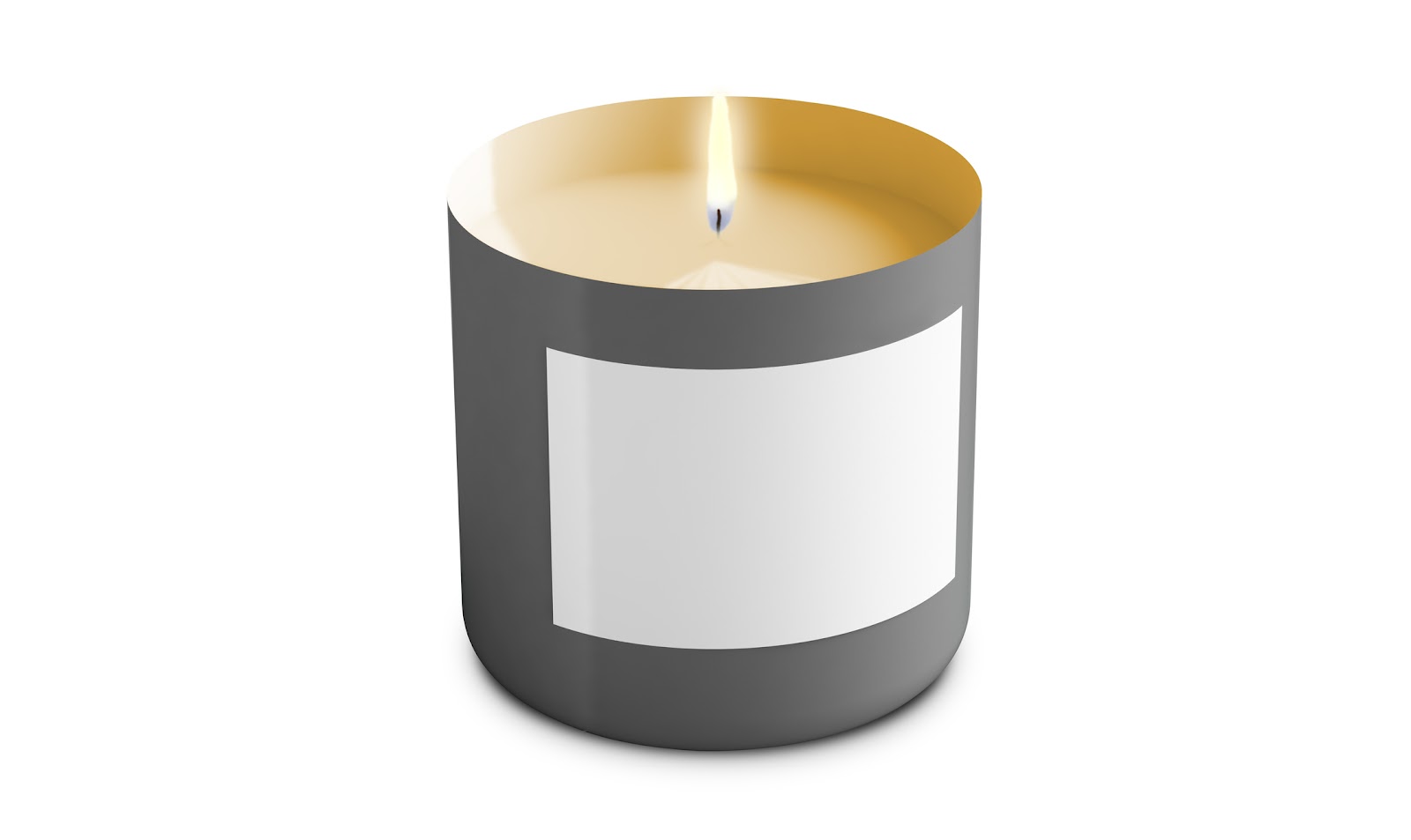 Creating Professional Candle Labels
The first step in creating a professional candle label is determining the right design for your candles. To do this, consider what will best represent your product; consider the colors, fonts, and even graphics you can use to create the look you want. Once you know what you want the label to look like, you should choose a label material that will help protect your label from fading and scuffs.
Once you have the design and material chosen, it's time to measure the size you want your labels to be. Accurate measurements ensure your labels are printed correctly and will fit your candle containers correctly.
You can choose the right fonts and graphics to add to your labels when you have the measurements down. Both should be chosen carefully, as they will help convey the attitude and individuality of your candles.
After you have finalized the design of your labels, the next step is preparing files for printing. Most professional printers will accept various file formats. Whichever file format you use, ensure all design elements are vectorized to be printed without losing quality. If you are unsure of how to do this, most printers can help you out with this.
Finally, consider the adhesive you will use to attach labels to your candle containers. There are a variety of adhesives available, so make sure to choose one that is strong enough to hold your labels in place but not so strong that it will damage the containers. Once you have chosen the right adhesive, you can attach your labels, and your candles are ready to sell!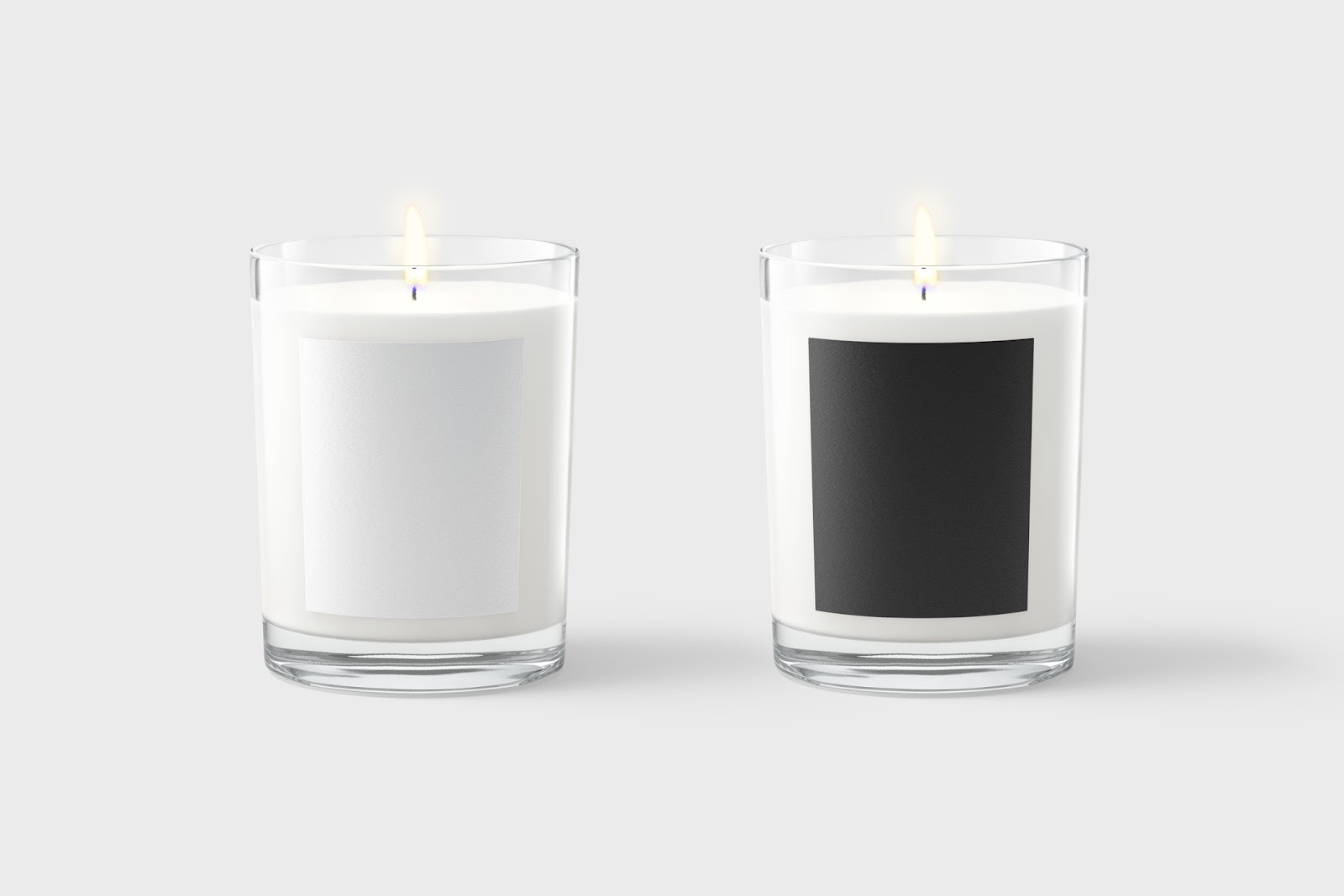 Benefits Of High-Quality Professional Candle Labels
By creating professional candle labels, you can have a great-looking product that stands out on the shelves. Having well-crafted labels is also beneficial in terms of customer communication.
By including information on your labels, such as product name, size, burning time, ingredients, scent, and color, customers can easily identify what your candle is and what it offers. Hopefully, this will encourage them to make a purchase.
Besides providing customers with product information, professional labels can also improve customer satisfaction by making them feel like they are getting a high-quality product. By displaying a clean and legible label on your product, customers know you took the time and effort to craft the perfect product for their needs.
In addition, professional labels can also help to protect your product from counterfeiting.
Figuring Out The Right Design For Your Candles' Label
Choosing the right design for your candles' labels is perhaps the most important part of the labeling process. Choosing a design that fits your product will help your candle stand out among other brands. Consider colors that match or enhance your product scent and font styles that show off a unique look without becoming overwhelming.
Choose graphics and patterns that reflect your brand or product's personality. Think of an image or symbol that you can use to represent your product interestingly and creatively. Unique designs will help customers identify and remember your product more easily.
When selecting a design for your candles, it is important to consider the overall look and feel of the product. Ensure the design is cohesive and complements the scent and other elements of the product. Additionally, consider the size of the label and how it will fit on the candle. A design that is too large or small can distract from the product's overall look.
What Label Material Should You Use?
Your label material should relate to how the candle will be stored and used. For example, if you are packaging a candle for sale in a retail store, you want something durable and weather-resistant. On the other hand, if you make candles for gifts or personal use, something lightweight and flexible, like paper, may work better. Consider the different label materials available and choose the one that best suits your needs.
When selecting a label material, it is important to consider the environment in which your candle recipients will use it. For example, if they use the candle outdoors, you may want to choose a waterproof and UV-resistant material. Additionally, if the candle is used in a humid environment, you may want to choose a material that is resistant to moisture.
The Importance Of Accurate Measurements
When specifying measurements for your labels, they must be accurate. Proper measurements ensure your label fits snugly onto your container or candle lid. They will also ensure that the text and graphics on your label remain legible and don't get distorted when printed. You should take measurements carefully with a ruler or tape measure.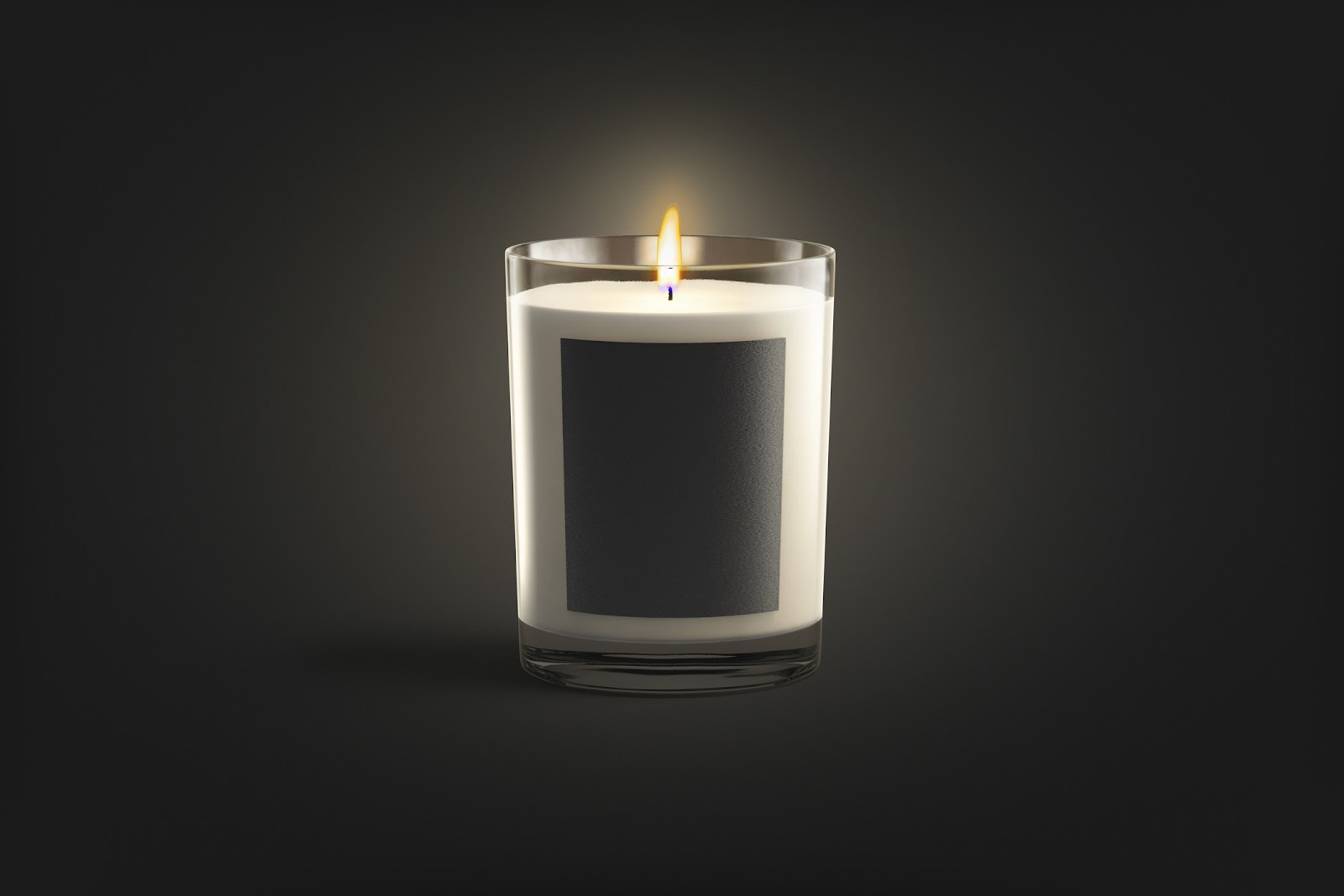 Tips For Selecting Fonts And Graphics
When choosing fonts and graphics for your candle label design, consider what represents your product best. Choose fonts that match or enhance the aesthetic you're going for and select graphics that are entertaining yet relevant to your product. Make sure these elements are legible and memorable when scanned by customers.
Preparing Files For Printing
Once you have chosen the details for your label design, it's time to prepare files for printing. For best results, you should prepare files according to the printer's specifications or what they have requested. Most printers will accept various file formats, such as:
Working With A Professional Printer
Once you have readied all the files for printing, it's time to contact a professional printer to produce your labels. Before starting any project, review all your details with them to avoid confusion about what you want to print.
A professional printer should be able to provide helpful advice regarding drying times, pricing quotes, and finishing options for your labels.
Finalizing Your Candle Labels
Once you have finished printing your labels, the last step is to adhere them to candle containers or lids. Make sure to check all labels before attaching them to make sure everything looks perfect.
If any corrections need to be made, this is the time to do it! With proper measurements and materials selected for printing, your custom candle labels should be ready for anyone to enjoy!
96NORTH Premium Candles
96NORTH sells the best soy wax candles on the market. We have a wide variety of naturally-scented candles, such as Madagascar vanilla and tropical coconut, which can transform your home into a serene, relaxing landscape.
Allow our candles to carry you to distant countries, atmospheres, and settings. Embrace their fragrance and journey through the aroma of beautiful exotic beaches and jaw-dropping lush jungles.
Allow the luxurious scents of 96NORTH's candles to turn your house into a comfortable and relaxing home. Shop our selection of soy scented candles on our website.
FAQs
What is the best material for candle labels?
The National Candle Association recommends using biaxially oriented polypropylene (BOPP) self-adhesive labels, which are very heat resistant, safe, and high-quality.
What type of paper is used for candle labels?
People use all sorts of paper for their candle labels. Popular paper types that manufacturers use are textured paper, recycled paper, gold paper, kraft paper and 
Do candle labels need to be heat resistant?
Yes, candle labels that are heat resistant last longer, are safer and look better. While looks are important to candle labels, durability is even more important.