When you buy a fancy candle and finish burning it, it might seem a shame to throw away the jar, yet, it can be hard to envision what else to do with them. Instead of simply trashing them, there are plenty of creative ideas for reusing or repurposing your old candle jars. You can give these candle jars a new lease on life with just some creativity.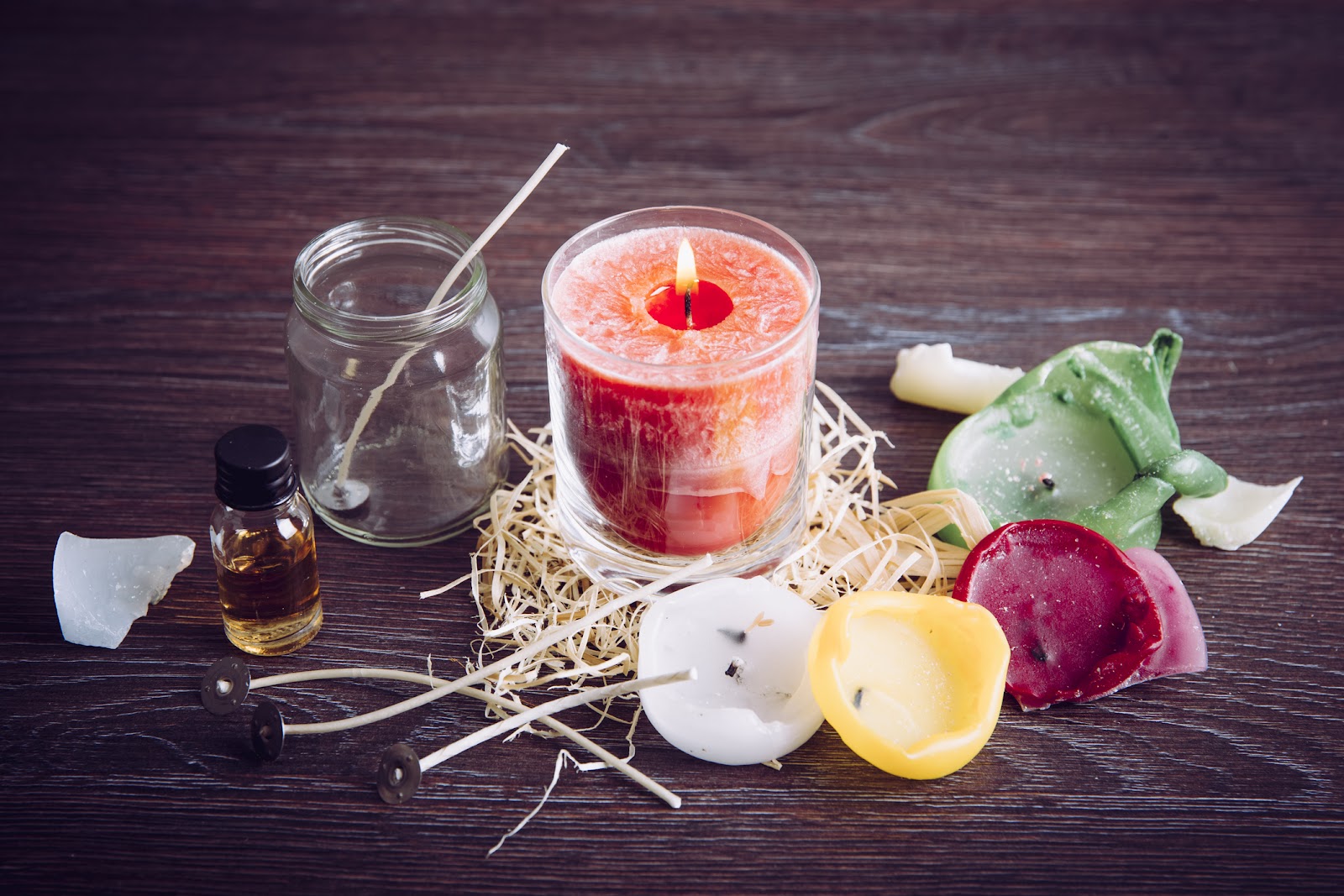 Repurposing Candle Jars For Storage
Candle jars make the perfect storage containers. From keeping small jewellery pieces or tools to holding bathroom supplies, anything can have a home in a repurposed candle jar.
The jars are great for organizing flower arranging supplies, such as twine, scissors, and artificial flowers. The glass also helps protect contents from dust. Additionally, a candle jar lid helps create a secure seal and keeps curious children from reaching in.
Jars are great for organizing toys or any craft supplies. Depending on the size of the jar, you can store items like small beads, thread spools, and buttons. If you own smaller candle jars with lids, they can make ideal keepers for rubber bands and paper clips. Consider adding labels to the sides or fronts of your storage containers for an even more organized look.
Creative Ideas For Decorating With Old Candle Jars
You can use decorative candle jars to liven up a dull room or make a jazzy statement. Depending on the jar size, you can either fill them with paint or take a simpler route and use your favorite colors of washi tape.
You can also put some dried flowers inside with a colorful layer of sand on top. Hang the jars in unique places — maybe on the back of chairs, near a side table, or even close to the ceiling — to make your home feel updated and stylish. Moreover, you can even use empty jars as vases or lanterns.
If you're feeling crafty, use them as flower pots by filling them with soil and colorful paint. Or, use them to make room-freshening diffusers by combining a mix of essential oils and water in the jars. Candle jars are also great for lighting up dark spaces in your house. Pool some water in the bottom of the jar and add some floating tealight candles for added aesthetics. Plus, it doubles up as a mosquito repellent.
Upcycling Candle Jars Into Craft Projects
Take your art skills to the next level by upcycling old candle jars into artful craft projects.
For example, if you have plain, solid-colored candle jars, why not create a silhouette-themed one? Coarsely fill the jar with paint and then roll it in a background color of your choice. Add a black silhouette of your favorite animal or flower at the center to finish it.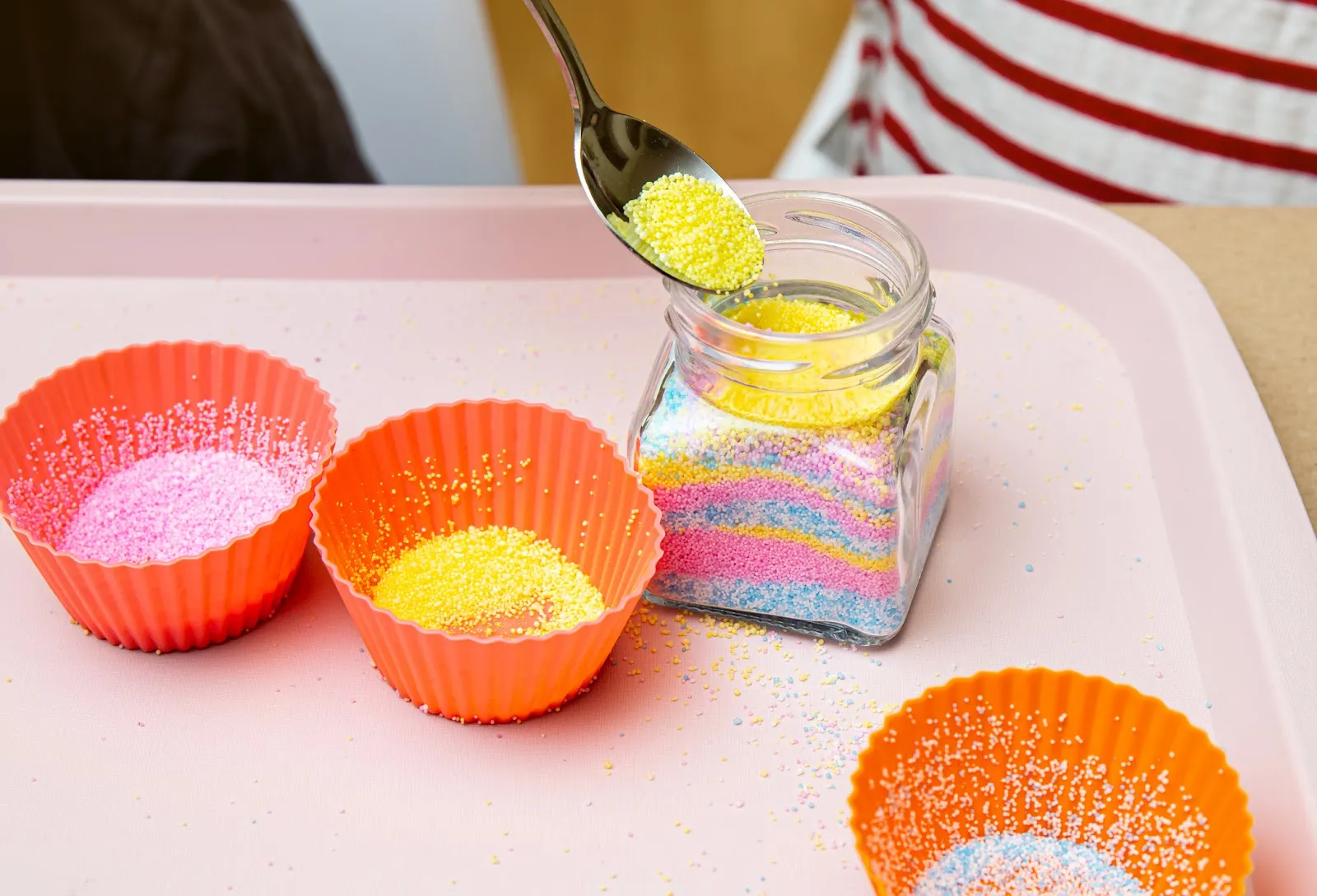 Crafting With Old Candle Jars
A jar of craft supplies is always handy, and nothing beats how useful old candle jars can be as craft holders. You can fill your jar with assorted items from your local dollar store, like glitter, sequins, fabric scraps, lace, and more. They work perfectly for storing buttons and spools of ribbon too. You don't have to worry about tidying your table during crafting. All you need to do is pick up the jar and keep it safe!
Create A Terrarium
One great way to reuse or recycle old candle jars is to create small terrariums or mini gardens. It doesn't take much effort to get these beautiful terrariums set up – choose some colorful pebbles and moss that complement one another and pick out some plants with interesting leaves or petals.
Arrange these materials in the jar, then fill them with water until the pebbles are slightly submerged. Place your candle-jar terrariums in your lounge room, near your windowsill, or at your front door as a stylish entryway statement piece.
Upcycling Candle Jar Lids
Candle jars have lids that are easy to detach and repurpose into places to keep important objects such as keys, coins, and more. Glue a few ribbons on the underside of the lid for extra flair.
If you're feeling extra creative, opt for bright colors and prints like stripes, polka dots, or a floral pattern! These jar lids work best when hung near a door handle to store small items that can easily get misplaced around the house.
Repurposing Candle Jars Into Pots For Plants
Suppose you have potted plants around the house but are tired of seeing the same old planters, spice things up by repurposing old candle jars into planters.
Choose a patterned container that adds to your décor – dainty flower prints, vibrant stripes, or solid metallic colors make great options. Place your favorite greenery in the center and stand it near your windowsill or place it atop your coffee table for eye-catching displays.
Creative Ways To Use Old Candle Wax
Did you know that you can use old candle wax for additional purposes? Rather than simply discarding it, you can also take this wax and create custom candles using different types of waxes and natural oils for scent.
Additionally, if you split wax chunks among different molds, you can turn them into soaps and bath melts.
Making Candles From Old Candle Jar Wax
Another great way of recycling your old candle jar wax is by recycling it into other homemade candles! Start by gathering all your old wax pieces, then melt them down using an old pot again on low heat.
Once melted down, fill empty candle containers with the liquid wax and insert a wick – best to add this before the wax cools down as it will stick better. If you want a special scent, try adding some essential oils, then let it cool for at least 3 hours before lighting your new candle!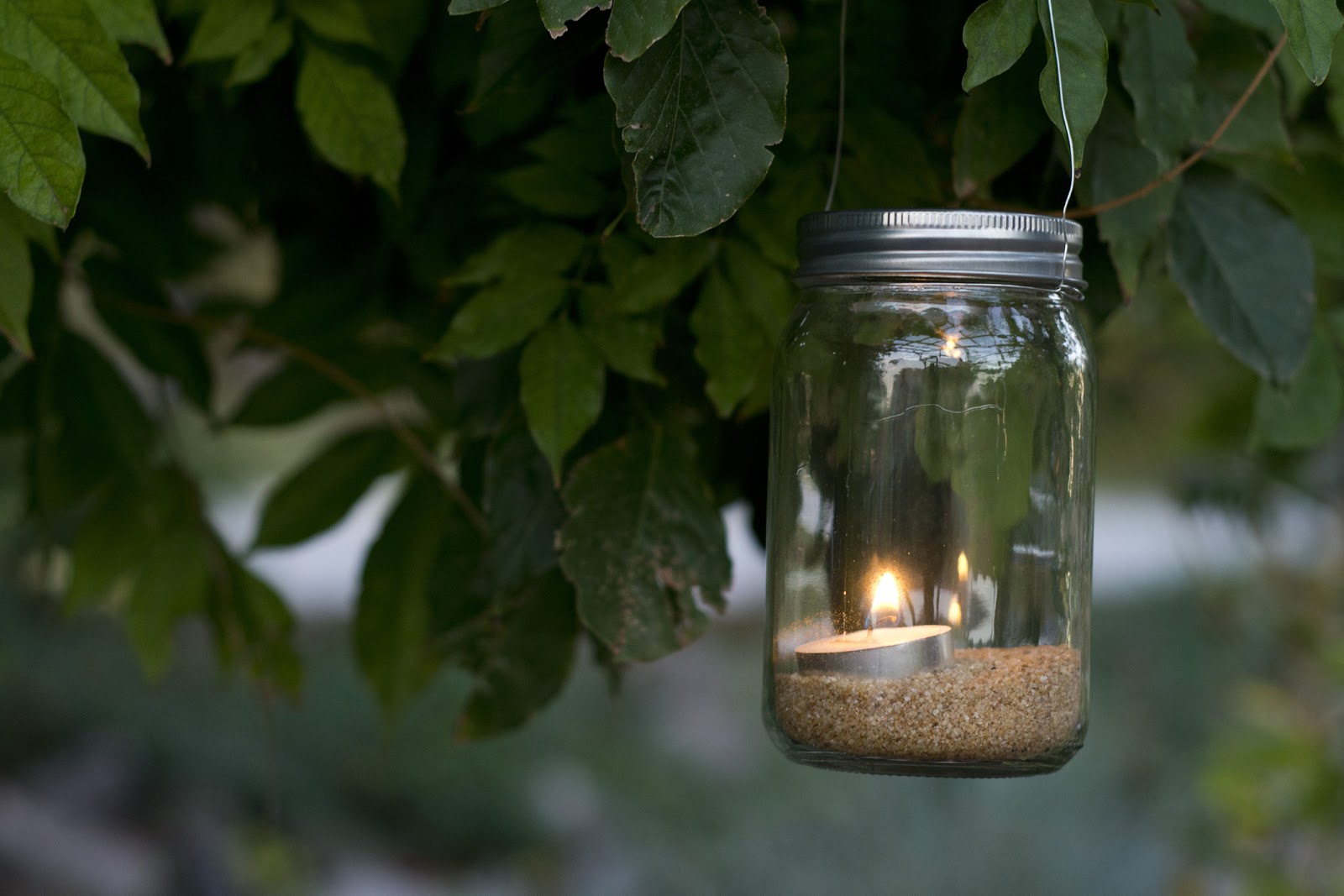 How To Dispose Of Old Candle Jars Responsibly
If you've gotten enough use from your candle jar, you should know how to dispose of them. Given their nature, it's important to always dispose of old candle jars responsibly to avoid harming our environment.
If you already used recycled materials to make your candle jars, you can reuse them again by donating or giving them away to friends or family who may find a use for them. Otherwise, placing them in biodegradable bags and throwing them into your local recycling bin may be best.
96NORTH Premium Candles
96NORTH sells the best soy wax candles on the market. We have a wide variety of naturally-scented candles, such as Madagascar vanilla and tropical coconut, which can transform your home into a serene, relaxing landscape.
Allow our candles to carry you to distant countries, atmospheres, and settings. Embrace their fragrance and journey through the aroma of beautiful exotic beaches and jaw-dropping lush jungles.
Allow the luxurious scents of 96NORTH's candles to turn your house into a comfortable and relaxing home. Shop our selection of soy scented candles on our website.
FAQs
Do you throw away old candle jars?
Candle jars are usually made of recyclable materials. However, before putting one in the recycling bin, you must ensure that there is no candle wax remaining as that is not recyclable. 
How do I reuse old candle jars and melt the remaining wax?
Gently heat leftover wax, which will help soften it and be easier to remove. Once you've removed the wax, you can pop it into the freezer, let it sit, and resolidify it if you want to recycle the remaining wax.
Does Yankee candle take back empty candle jars?
Yes. Yankee Candle allows you to send your used candle jars to them to let them recycle them.