Pumpkin Spice
4.60 (2

52

customer reviews)
Snuggle up and rest as the comforting scent of Pumpkin Spice fills your space. Cinnamon and nutmeg conjure thoughts of warm, pleasant nights spent by the fire, while spiced sugar notes evoke the alluring aroma of oven-warm cookies.
Secure transaction
Money-back guarantee
Free shipping
| | |
| --- | --- |
| Scent | Spicy |
| Candle Type | 3-wick soy candle |
| Burn Time | Up to 50 hours |
| Dimensions Measures | 4 1/4″ D x 3 1/8″ H |
| Total Weight | 26.1 oz. | 740G |
| Net Weight | 11.6 oz. | 330G |
At 96NORTH, we use the richest natural aromas to craft unique sensory experiences. An all-time fall favourite, this Pumpkin Spice candle brings a sense of cosiness and warmth to your home.
FRAGRANCE NOTES
Our Pumpkin Spice scented candle offers a comforting blend of spiced sugar, creamy pumpkin, nutmeg, and cinnamon. Its velvety depth evokes the cosy feeling of being home on a cold day.
After the initially sugary smell, spicy base notes create a finish that lingers in the air long after you extinguish the candle, luring you to curl up and unwind.
TOP NOTES
Spiced Sugar
MIDDLE NOTES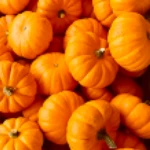 Creamy Pumpkin
BASE NOTES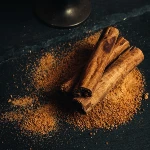 Cinnamon, Nutmeg
All our beautiful scents are created entirely from natural ingredients without the use of unsafe additives or synthetic ingredients.
Pumpkin. The aroma of sweet pumpkin can help to improve mood and promote feelings of comfort and relaxation.
Cinnamon. Cinnamon has a warm, spicy aroma that is known for its uplifting and energizing properties.
Nutmeg. The warm, sweet spice is believed to have anti-inflammatory properties.
This exquisitely crafted candle features an elevated monochromatic glass vessel with gold foil accents. It comes with a soft close lid and an artisan-designed gold foiled gift box.
At 96NORTH, we believe that responsible products can be both beautiful and eco-conscious.
For this reason, we only use 100% soy wax and lead-free cotton wicks while making our candles. Soy wax is a renewable resource that burns cleanly without producing harmful fumes and can be entirely composted.
The glass vessel the candle comes in not only makes a beautiful centrepiece for your home, but can easily be recycled or reused.
Please adhere to the advice below to safeguard your safety and prolong the life of your candle:
Keep within sight while burning
Do not burn near or on anything that could catch fire
Keep away from children and pets
Do not place any objects in the candle
Burn at room temperature
Keep burning candle away from drafts, vents, fans, and air currents
Keep at least 6 inches (155 mm) of space between burning candles
Do not burn for more than 3 hours at a time
Allow to cool completely before re-lighting
Keep wax clear of trimmed wicks, matches, and debris
52 reviews for
Pumpkin Spice